Adventure Guides Australia
David's outdoor skills and abilities were honed during his 20 years in the Australian military, where he was an officer in the Special Air Service Regiment and twice served in combat zones as a Combat Infantry Officer.

After leaving the military 20 years ago, he decided to turn his adventurous nature and experiences to helping "ordinary people achieve extraordinary things" through pursuits such as abseiling, caving, rock climbing, bushwalking, canoeing and mountain biking.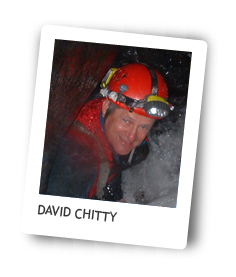 David's knowledge and skills are very highly regarded, and he was a key driver of the Adventure Activity Standards which govern the safety and operations of adventure touring in Victoria.

He's closely involved with nature-based and tourism organisations, including Parks Victoria, the Camping Association of Australia, the Victoria Outdoor Education Association and the Tourism Alliance Victoria.