| | | | |
| --- | --- | --- | --- |
| The High Country Wilderness | | | |
This must be one of the most peaceful places on earth. There are vast ranges of hills where mountain cattlemen ride, towering mountain ash forests and rivers that thunder down from alpine peaks or laze their way through quiet fern-lined gorges.
The High Country Wilderness stretches for hundreds of kilometres, and Adventure Victoria offers everything from peaceful walks to heart-thumping white water rafting.
Choose the 1-day Mitta Mitta River Adventure or the 2 day 3 night Murray River "Hells Gate" Adevnture rafting journeys and combine white water thrills with remote and exquisite wilderness. Both trips include 1860s gold-mining country, tranquil fern-lined gorges and more than 40 rapids.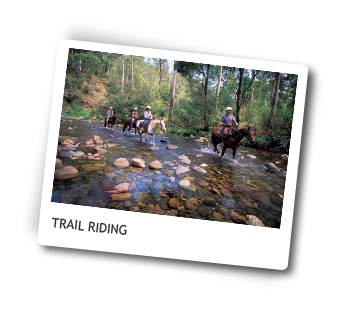 Enjoy some of the world's best technical grade 4 rafting, the pristine Kosciuszko National Park and a night at the famous Blue Duck Inn.
Victoria's famed mountain cattlemen created the great network of bridle trails in the High Country about 150 years ago. The 2-day Luxury Horse Ride and the 7-day Bluff and Beyond High Country Peaks Ride follow in their hoof-prints, alongside rivers fed by mountain snows and up to peaks with 360 degree views of the High Country's endless hills.
1-day Multi-pitch Abseiling takes you to one of Australia's most spectacular rock climbing and abseiling destinations. Mt Buffalo is a huge granite plateau with extraordinary views to the Victorian and New South Wales alps, and we abseil from the edge of the 300 metre (984 feet) Mt Buffalo Gorge.