Australian wines are amongst the world's best, and the High Country has eight distinctive wine regions along with many artisan food producers. There's a real feast for the senses, including trout fresh from local streams, olives and olive oil, beef from local cattle, just-picked fruit and vegetables, jams and preserves.
The King Valley is one of the oldest established wine regions in Australia and has an Italian flavour with many of the families continuing the tradition from their ancestors with fine wines and food. Enjoy such a trip with our Pedal to Produce tour that takes you to 9 cellar door and farm gate producers. Look out for the annual Cycle Salute event that enjoys a special haute cuisine luncheon.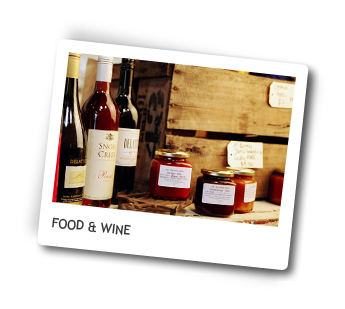 The Riverhouse at Howqua Dale, a celebrated country house hotel on the banks of the Howqua River, is our overnight stay on the 2-day Luxury Horse Ride . A riverside BBQ dinner full of local produce and accompanied by local wines plus and Howqua Dale's famous country breakfast also features local produce.
The 5-day 'Man from Snowy River' & Heritage Ride features a 8 course degustation dinner unlike anything that you have experienced before... mutton bird from Flinders Island, asparagus grown in a patch dating back to the pioneering period are just some examples of the ingredients enjoyed.
Beechworth is another beautiful village boasting chefs hat restaurants.