Everyone's life experiences create a unique world view, which is why sharing your journey with other international travellers can create such rich encounters.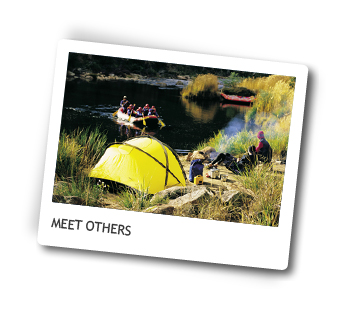 There are plenty of opportunities to encourage and applaud your fellow travellers as you master the skills and discover the thrills of abseiling on the 1-day Adventure Abseiling at Mt Buffalo.  A shared gourmet lunch gives you time to swap stories and experiences.
The 2 Day Mitta Mitta River Adventure rafting journey is another convivial adventure, as you share rafts, a gourmet dinner and stay overnight at the famous Blue Duck Inn.