| | | | |
| --- | --- | --- | --- |
| Nature in the High Country | | | |
Australia is a vast and ancient land, where huge national parks and state reserves protect million year-old forests. These are places of great peace and beauty, where you can see animals such as kangaroos and wallabies, and the great mimic of the forest, the lyrebird.
Come and cycle along wide open alpine plains covered in native grasses and through snow gum forests on the 2-wheel High Country Adventure.  History unfolds on this trip, from Australia's indigenous people to the gold miners, the infamous bush rangers and the mountain cattlemen.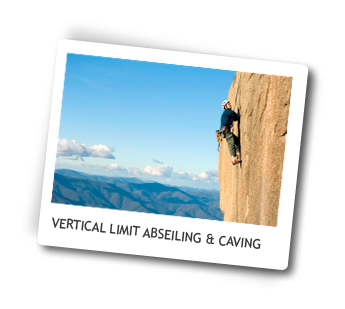 1-day Multi-pitch Abseiling takes you to Mount Buffalo National Park, one of Australia's most spectacular rock climbing and abseiling destinations. The park is known for its steep cliffs, huge granite tors, waterfalls, snow gums and summer wildflowers. We abseil from the edge of the 300 metre (984 feet) Mt Buffalo Gorge, a huge granite plateau with extraordinary views to the Victorian and New South Wales alps. We also explore the mountain by foot taking in the beautiful scenery, fauna and flora.
The Alpine Walking track is reknowned as some of the most spectacular scenery in Australia and your taken right intothe best of it with our 1-day Gourmet Walk in the Alpine National Park.