watson's mountain country trail rides
High Country heritage, magnificent horses and warm country hospitality make these trailrides one of Victoria's most enduring adventure experiences.
Michael Watson's family have lived on their 730 acre farm adjoining the High Country for 50 years, and he's the second generation to saddle up the horses and explore the lands of the 'Man from Snowy River'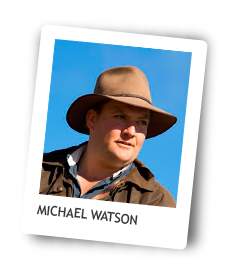 Michael began riding almost as soon as he could walk, and has developed a vast knowledge from the mountain cattlemen who have lived in this region since the 1870's. The Watson's farm is an authentic working property, complete with 80 year old stables, 70 horses and family dogs who welcome you back from your ride.
Michael's business is one of only 2 in Australia with accreditation from Horse Safe Australia whom set the world's highest safety standards